Intro
For those who don't know, I'm currently attending a class of Techonology Entrepreneurship.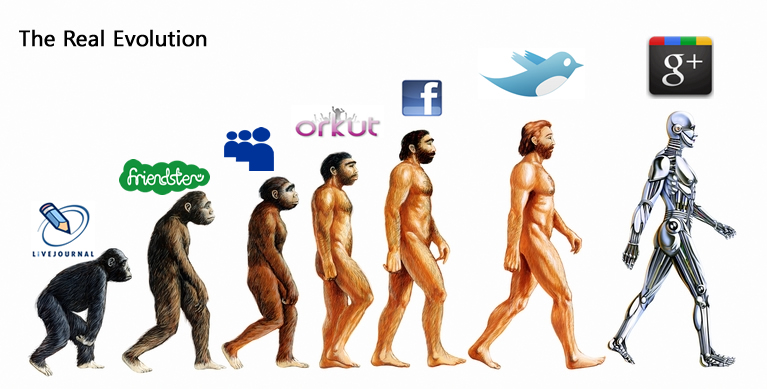 The idea about the Infrared remote controller came out while we had to think of technological products and services to make, so to pass the course.
At the first elevator pitch several ideas got presented and I didn't like any of them.
I have attended a course of Student company (thanks to Junior Achievement) in which I learned some basic things on how to choose idea, team, how to be a good presenter and others. And almost all of the ideas didn't pass my criterias. The ones that passed them were very similar to my own ideas that I have tried in the past and realised that it's very difficult and time consuming to do them as I want to.
I'm going to write posts for my other ideas sometime in the future. :)
The problem
The problem I'm facing is that I have 4 remote controls on the table and if I lose one of them (or it breakes down), the corresponding device becomes unusable. Also, there are buttons I have never used and will never use. I can't do anything more than sending one command with one button push. I want different interface, I want one simple interface for all of my remote controls.. and so on and so on.
Fact:
We are using the same remote controls for more than 50 years. No kidding. The same!
Do the TVs change? Yes!
Do the cars change? Yes!
Do the mobile phones change? Yes!
Do the remote controls change? No!
The idea
The course is technological so does the idea.
Total controller is a mobile application which lets you control electronic devices that work with remote controls. Almost all of the remotely controlled devices work with IR (infrared): TVs, DVDs, music systems, satellite receivers, air conditioners and many many others.
How to test if a device uses IR: Turn on the camera of your smartphone, point the remote control to it and hold down the On/Off button. On phone's screen you should see the IR flashing (which means sending command: sendir..; repeat; repeat; ..).
Why I want to do this: It's more because I'm facing the problem and looking for a solution rather than to earn money from it. Which doesn't fully exclude the money, of course.
The challenge
I'm not sure if it's technically possible to achieve this.
Finally I got to find mobile applications that are already doing it. So it seems that the concept is possible.
Very hard to make it work, but possible.
There are 2 approaches for getting the idea to work:
1. Recording each key's signal (code)
2. Get the codes from somewhere and just execute (send) them when the user taps the button
The first approach is good because I would have the ability to control all remotely controlled devices that ever get produced. And it would take me about 5 minutes to add one device's buttons.
Actually the second approach seems funny but such code libraries exist! If I choose the second approach how can I be sure that I'll find the codes for all devices that I want to control? I can't, I shouldn't and I won't.
How the others do it
The other existing solutions use the second approach. I want to make it work with the first one but here comes the problem - there's no way to record the IR signal, respectively the codes. Just today's smartphones can't do that. So maybe I'll have to use the second approach also.
There are companies that do the same but in different way. They are selling small IR devices which you should plug into the audio jack and that are working as IR port for sending signals. Because the IR signal is "music" by itself this method works. But the concept of buying a remote control to control remote controls is dumb. And it costs money ($15-30).. but people buy it.
You can make the conclusion about the people by yourself.
Why to use Total controller
Let's summarize. If I have installed Total controller I would be able to:
choose which buttons to be shown
choose how they to be arranged and how to look
combine several buttons into new ones - new actions
control all my electronic device with one single remote control, integrated into my mobile phone
use my devices although I lose or brake their remote controls
do many others cool things that people haven't even thought of
Who we are
For the moment we are three people.
We are currently looking for one to three new team members. We need android developer with good experience, people with experience in doing business / startups and people with good (and useful for the purpose) connection network.
Yes, you can't start a company without experienced or highly motivated people - personal opinion.
Bonus
1. Have you ever been to a pub to watch a football game? When the game begins and you try to find the waiter to change the channel and play the game, you search everywhere but he's gone. Wouldn't it be cool if you could change the channel by yourself and make the whole pub happy. You friends would even buy you a beer and the people on the next table - second beer - for helping everyone.
2. The "sound down" button stops working at 1 o'clock. You can break the remote control or wake the neighbours up while trying to make it work, with no luck at all.
3. You don't care if the batteries run out of charge.
4. Scaring people and making fun of this.
5. ...
Conclusion
Currently it seems to me like a cool idea. Maybe this is the first time when I have an idea that I can't personally develop (write the code).
There are more than 500 000 people globally that have installed such an application so there is a need. Source: Google Play
Let's take advantage of the technologies and be prepared for the future!
IR! :)