Choosing a laptop
About a month ago I had to buy a new laptop.
My criteria (version 1) were 50% interesting and 50% not-so-big.
After searching for a laptop matching my criteria I found out that there's.. none.
There was no laptop matching my criteria which immediately whispered me - "A new business can grow up from here!".
The criteria (version 1)
Full HD matte screen
Backlight keyboard
3 years guarantee
up to 1500 BGN
After I found out that there are no such laptops (actually just 1, but I didn't like its other parameters much). I decided that I should build my own. Of course such online shops exist but the price of building your own laptop and getting it delivered is the same as buying a new one. So I didn't build a special one for myself. Instead I made a second criteria list.
The criteria (version 2)
15' FullHD matte screen
Full-sized Backlight keyboard
120GB SSD
8GB RAM memory
3 years guarantee
2GB VGA
i5 or i7 Intel processor
I wondered "So what am I actually buying of a laptop?". I can buy a laptop and change everything in it. Except the screen and keyboard. If I change them then I would have changed everything, indeed.
So I decided to buy a laptop with the corresponding criteria from version 1 and upgrade it to version 2, ignoring the money limit and getting the cheapest one.
Usually I never buy the cheapest of anything because of quality assumptions but the guarantee should help me with this one.
The criteria and what I bought (version 3)
I made a quick calculation showing that the upgrade would cost me between 200 and 400 BGN. The price was higher than what I was ready to spend.
After 1 more day of searching I found another laptop, more expensive but also matching the first criteria and parts of the second.
I knew a friend of mine could give me a discount. That's very good when spending so much money.
So in short what I bought was:
i5-4200U (4th gen; low power consumption)
8GB RAM
120GB SSD
1TB HDD
15' Full-HD matte screen with IPS
4GB VGA - nVidia GeForce 750M
Full-sized Backlight keyboard
3 years guarantee
I'm quite happy with the new laptop. If I manage to sell the 1TB HDD that I'm not currently using the price would cut down to the one I was aiming to - 1500 BGN.
And also, there's no such configuration available in the stores.
Not believing? Check it on your own.
Good deal.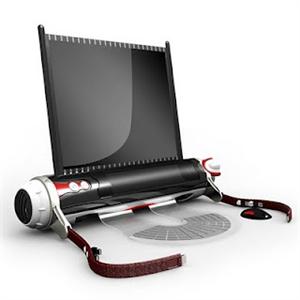 The question
So the question is: Can we find a way to build our own laptops?
The ones in the stores are not satisfying all the customers anymore. It's a dynamic world and the laptop producers have to be flexible. If they are not.. someone will take their businesses.. partially.
Do you remember what happened to the PC market?
At the beginning we were going to the stores and taking a whole PC. Then we began building our own with the exact parts that we want.
The open question
Can we find a way to build our own laptops?